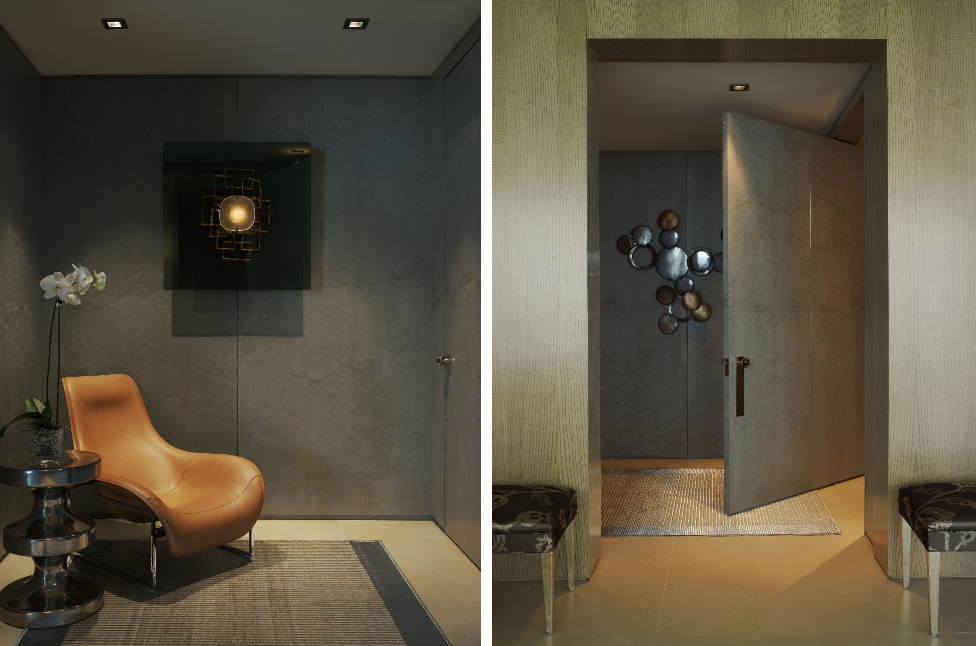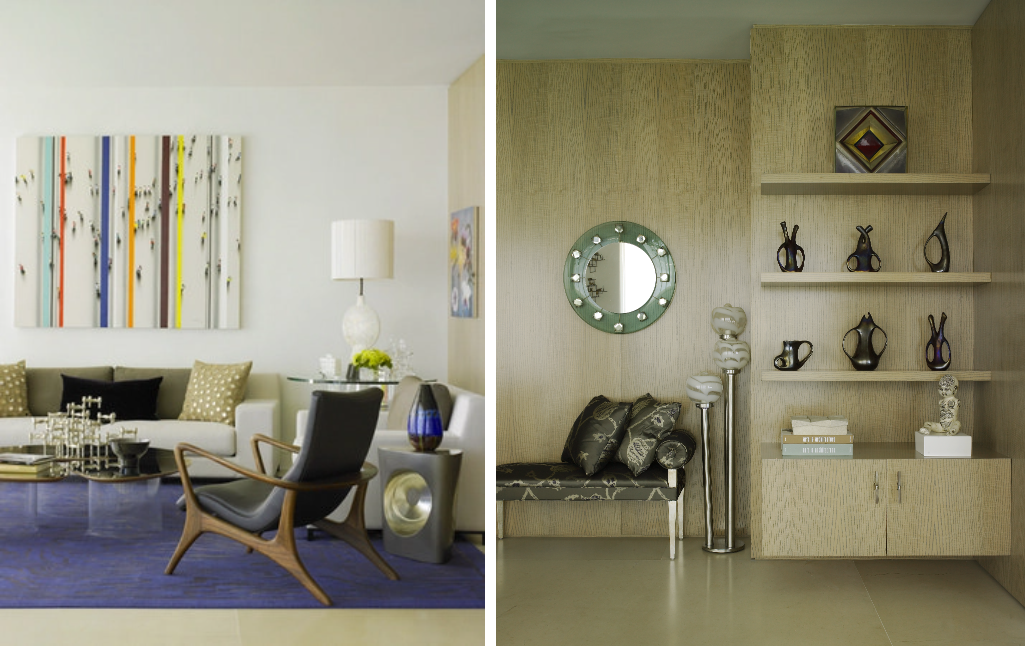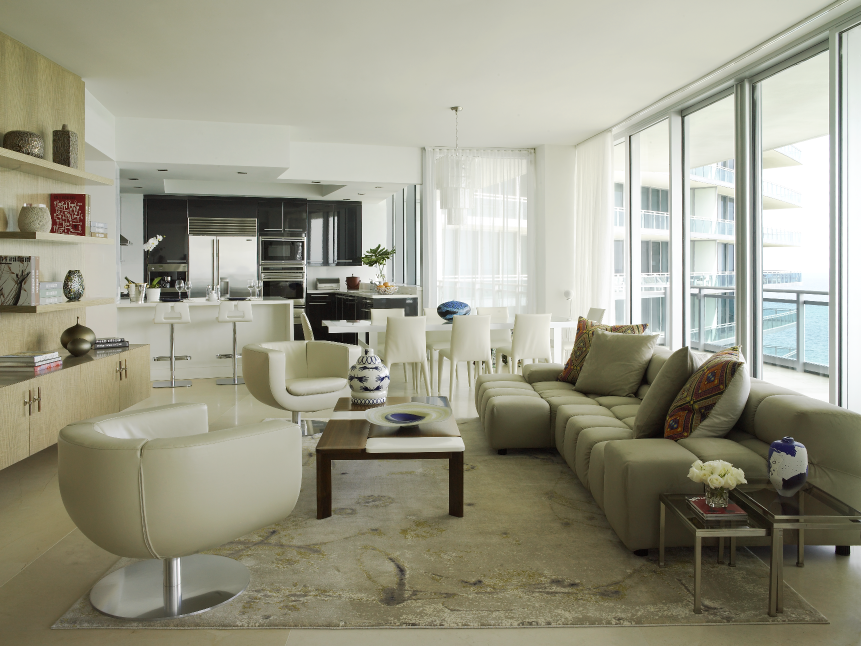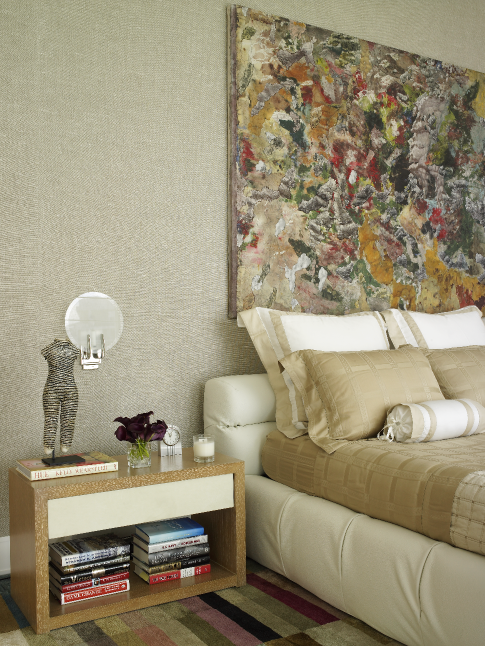 ONE BAL HARBOUR APARTMENT
Combining two apartments in a new building to create a dramatic four-bedroom home for a contemporary art collector with a background in real estate relocating from New York.
Assure was asked to join the two apartments and completely redesign the spaces to create a more functional and generous layout.
A neutral palette and all natural materials were the starting point for this 6,000 square foot residence filled with art and important design.
In the entrance vestibule grey stained bird's eye maple paneling matches the silver thread of the Colombian -made rug spotted at Cristina Grajales in New York . This dark color creates a pause and sense anticipation before opening up to the large light-filled living area. A sculptural vintage wall sconce by Angelo Brotto, an Italian saddle leather chair paired with a side table by India Mahdavi injects a sense of welcoming comfort.
The studio combined the two separate living rooms and turned them into one large space incorporating defined seating areas and dining for relaxed entertaining. In the main social spaces details including the built in shelving and paneled walls in silver cerused oak are inspired by the Art Deco movement and reflect Assure's subtle approach to luxury. The natural stone floor in overscale 4 x 8-foot slabs minimizes grout lines for a cleaner effect that enhances the overall architectural elegance of the large room.
The bedroom and kitchen of one of the original apartments were transformed into a linen-lined master suite. A custom made leather and oak paneled European closet was carved out from a hallway.
Furniture sourced from contemporary galleries in NY, Miami and Europe complements and threads together the client's exciting pieces and important 20th century art and glass collection.