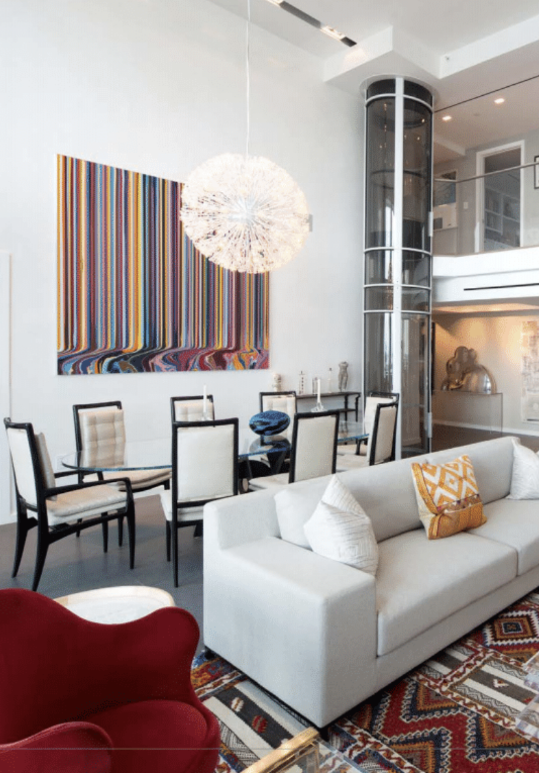 Assure Interiors is a Miami-based practice specializing in residential projects across the US and the Caribbean region.  Established by Carola Pimentel in 2000, the studio bridges modern and timeless design delivering highly personal interiors. Assure's visual language expressed through well-considered interior architecture, natural materials and subtle color schemes incorporates bespoke elements with contemporary art and collectible design.
The studio's international clientele includes many repeat clients and often younger generations of one family. Clients who come mostly via word of mouth, appreciate Assure's discretion and cultural sensitivity.
Assure's approach to design often channels the lifestyle of places such as Florida, California and especially Rio, Sao Paolo and Angra dos Reis in Brazil subtly blending indoors and outdoors.  Structured planning, considered lighting, and special finishes create a finely detailed envelope for decoration.  Known for their fresh and respectful approach to historical buildings the practice is regularly commissioned to create comfortable and clearly resolved interiors in buildings by some of the world's top architects ranging from Rem Koolhaas and OMA to Foster + Partners.
Signature materials include white oak, walnut, natural stone, porcelain tiles and terrazzo selected to add warmth and visual interest. Great consideration is given to climate and appropriateness in response to each client's needs.
Assure gravitates towards calming hues and an earthy palette of sky and ocean blues, emerald and apple greens, and neutrals in stone and sand. Great thought goes into the influence of color on mood and well-being. The studio in partnership with clients customizes colors for different rooms to enhance usage, enjoyment, and function.
The principal and her associates, source furniture and accessories from across the US and internationally with Spanish, French, and Japanese dealers and up-and-coming Miami, New York and California galleries a particular focus. Bespoke elements including custom upholstery and cabinetry as well one-of-a-kind pieces in acrylic are key in achieving a unique vision for clients.
Known for their confident design approach imbued with a spirit of collaboration and fun Assure creates distinct homes that meet each client's unique vision.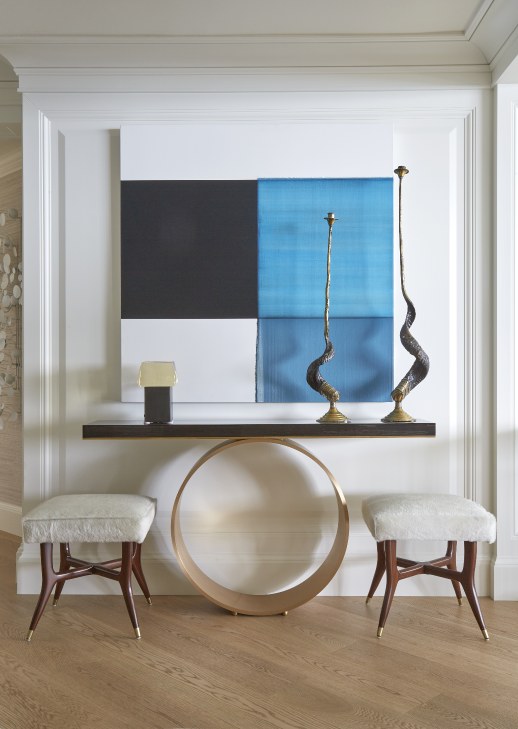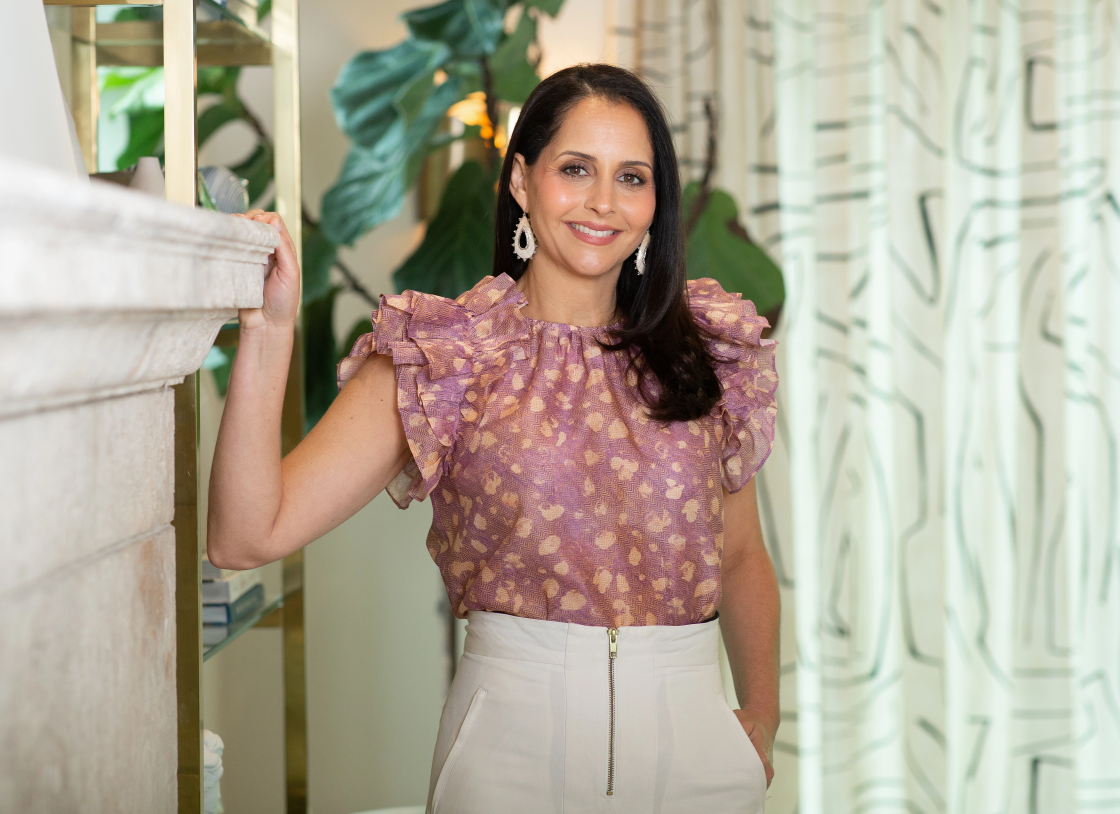 Carola Pimentel, founder of Assure Interiors grew up in the Dominican Republic in a family of contemporary and Latin American art collectors. An enjoyment of art-filled homes as well as her parents' involvement in the interiors and hospitality industries stimulated her interest in design. As an interior designer Carola excels at well-considered space planning intuitively combining beauty and functionality with a client's lifestyle.
Part of the broader movement in design influenced by tropical Modernism, Carola's international projects incorporate stylistic influences from across Europe, Latin America and the United States which she distills into refined and contextually appropriate interiors that blend with the outdoors.
Carola's practical approach to design focuses on a clear layout and considered interior architecture delivering light-filled calming spaces. She pursued her BFA at Ringling College where she explored design in the context of a tropical setting. Early architectural influences included the work of Lina Bo Bardi particularly her "Casa de Vidro' house in Sao Paulo and the 'Casa Estudio' by Mexican Luis Barragan which informed Carola's approach to light, space planning and context.
"Carola's work often reflects her passion for both the Art Deco and the later Mid-Century movements."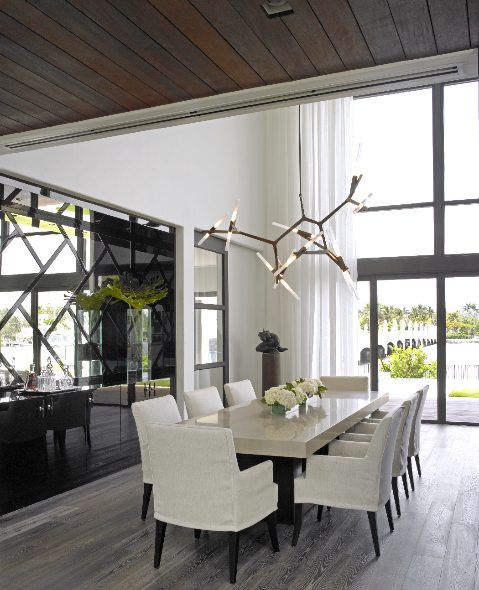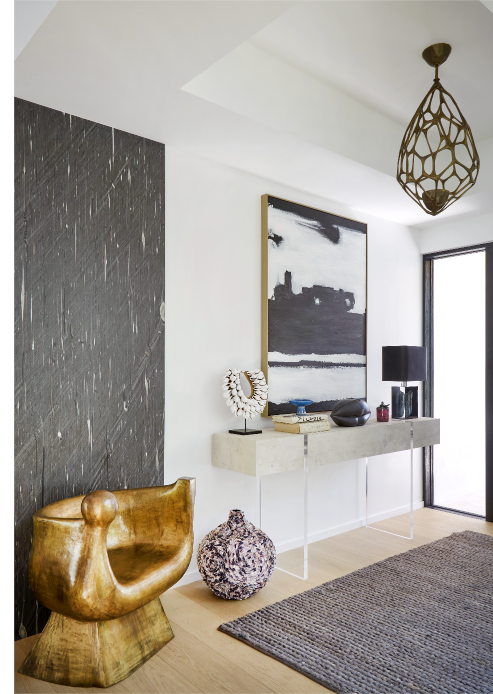 Carola's work often reflects her passion for both the Art Deco and the later Mid-Century movements. Regular research trips explore the influence of Art Deco style as interpreted across the Americas. Inspiring architectural details, craftmanship, luxurious materials and clean lines are adapted and interpreted for her clients' bespoke projects. Mid-Century architecture in particular Miami and California houses dating from 1940's are referenced in Carola's alluring use of natural light, signature large format flooring and built-in elements such as wood room dividers and paneling.
As a collector of contemporary art, Carola is drawn to small scale sculpture and wall mounted installations by Central European and Latin American artists attracted by the 3D quality and impact the pieces create in the context of a room.
Her interest in collectable design includes Brazilian names ranging from Sergio Rodrigues to Polish-Brazilian architect /designer Jorge Zalszupin for the simplicity of line executed in exotic woods and leather.
Carola often explores and shops galleries and markets of southern Europe, Morocco and Mexico.  Her disciplined eye allows her to confidently source and incorporate unusual finds and statement pieces from her network of resources into Assure's projects.
Carola Pimentel is part of a wider story in international residential design today. Her practice Assure Interiors creates highly nuanced, timeless and livable homes.