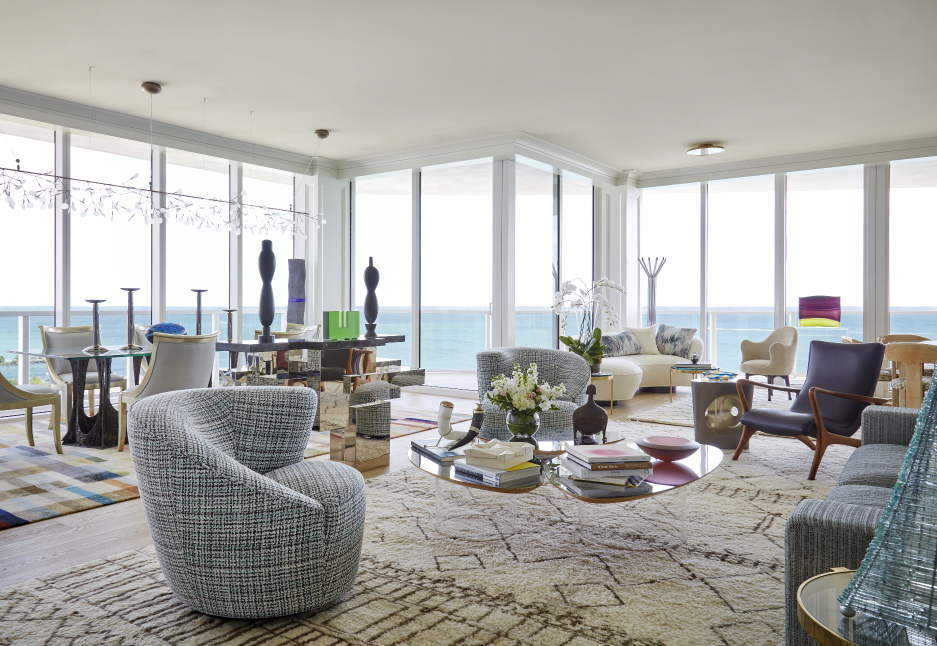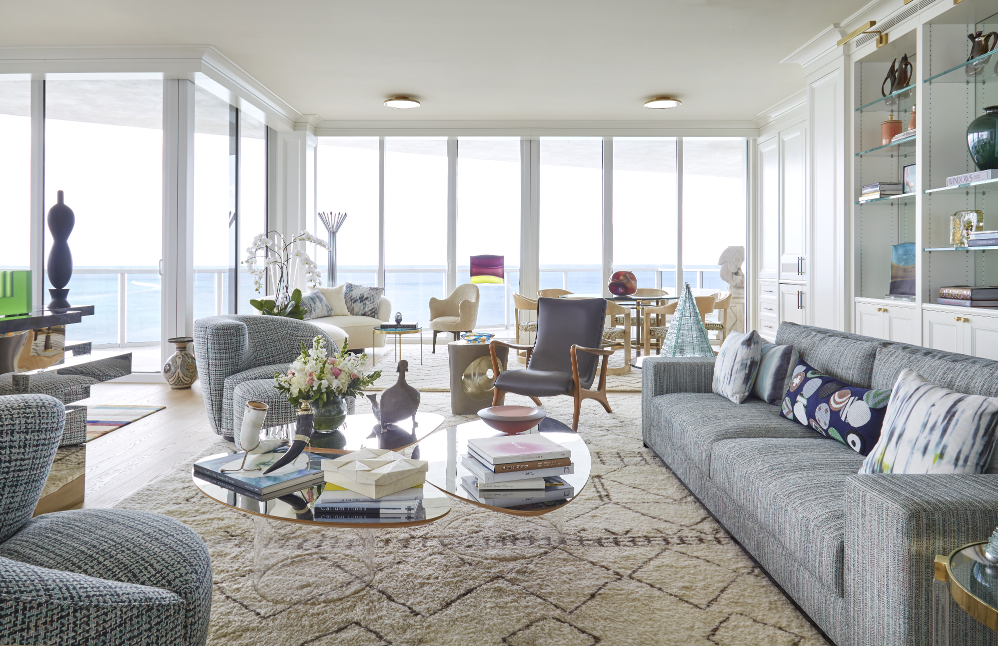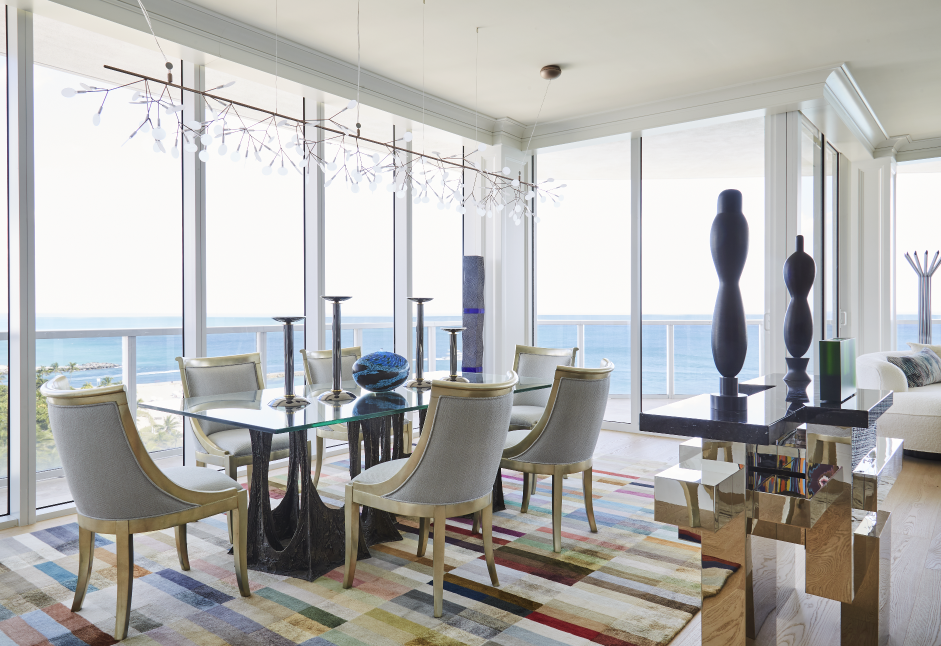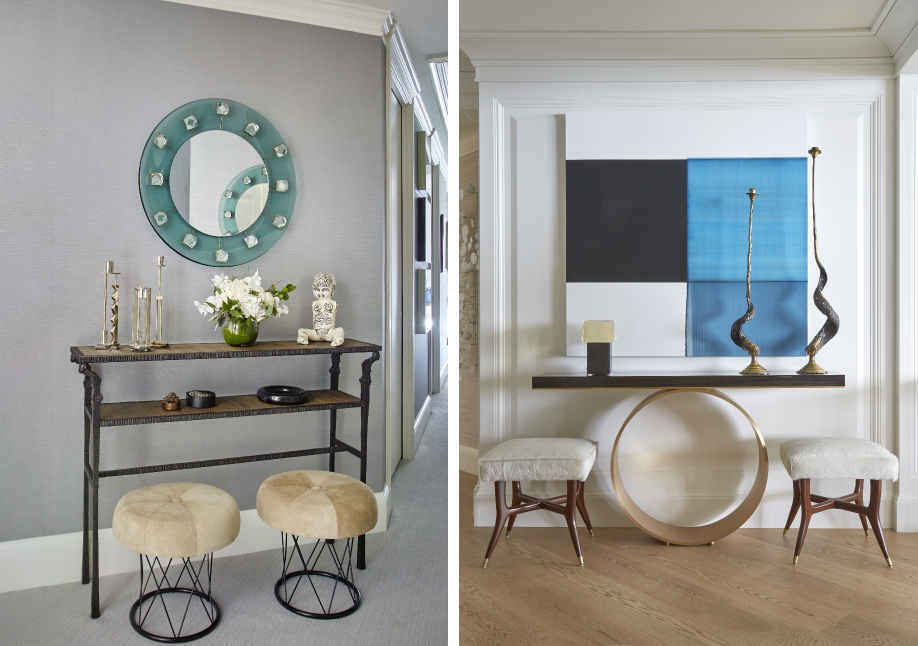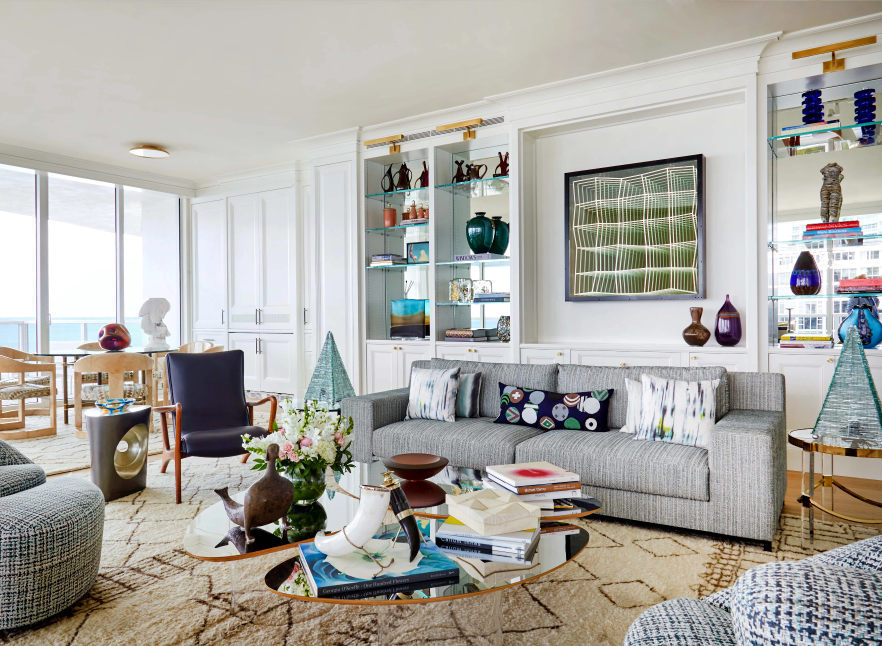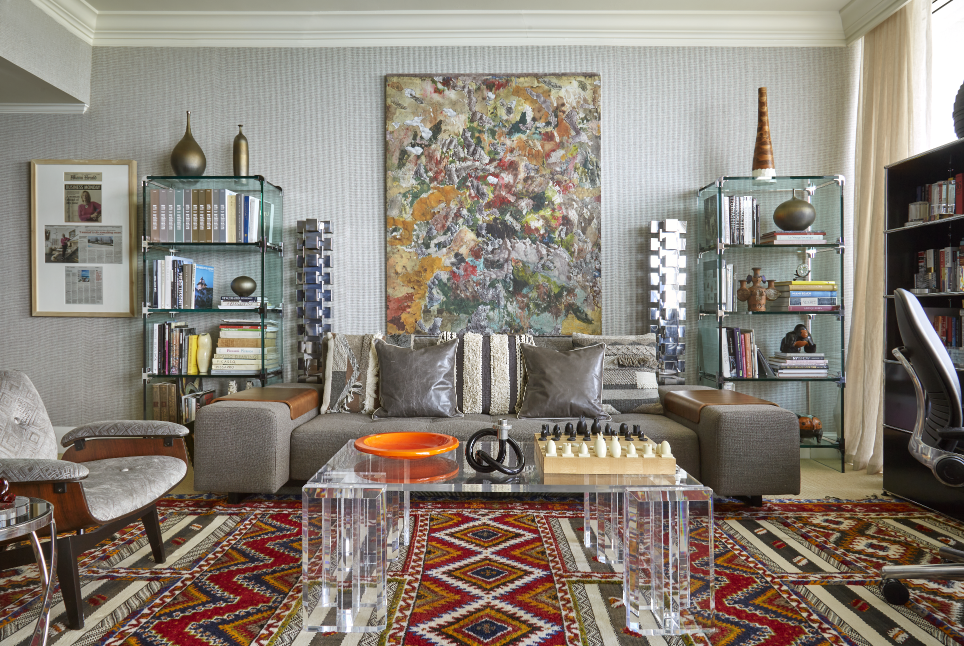 A Collaboration with a long-standing client who was downsizing from a large penthouse to create a new home for her and a setting for an important collection of twentieth century art and design.
Assure was brought on board to vet and advise on the selection of a suitable property before purchase. This was the fourth home the studio created for this client and a close working relationship has developed over fifteen years.
The client then required space planning and decorating of a three-bedroom modern apartment with 10 feet high ceilings for a new stage in her life.
"A subtle palette of white oak flooring and the simple wood paneling provided a warm and inviting background for the client's collection.
Assure reimagined the lighting to enhance the mood of the space, incorporated new textured wallcoverings and soft wool carpets, adapting the existing rooms to suit the client's desire for a functional luxurious space. Like a puzzle the space planning was resolved as a response to her favorite pieces. In the living room the studio created connected yet defined sitting areas within the larger open space.
When you have a client that is a collector the challenge is editing down much-loved pieces amongst a very strong collection. In the case of the client who was downsizing from a much larger home, Assure worked closely with them selecting the best to keep and the most appropriate for this space.
The new space works for the client who has not sacrificed her lifestyle nor the enjoyment of her art collection.