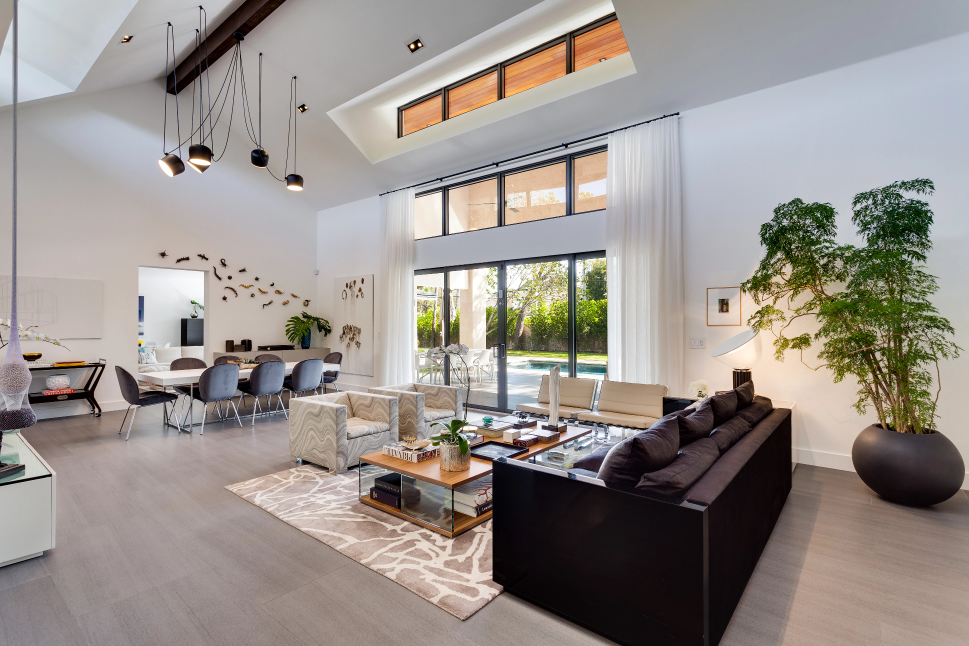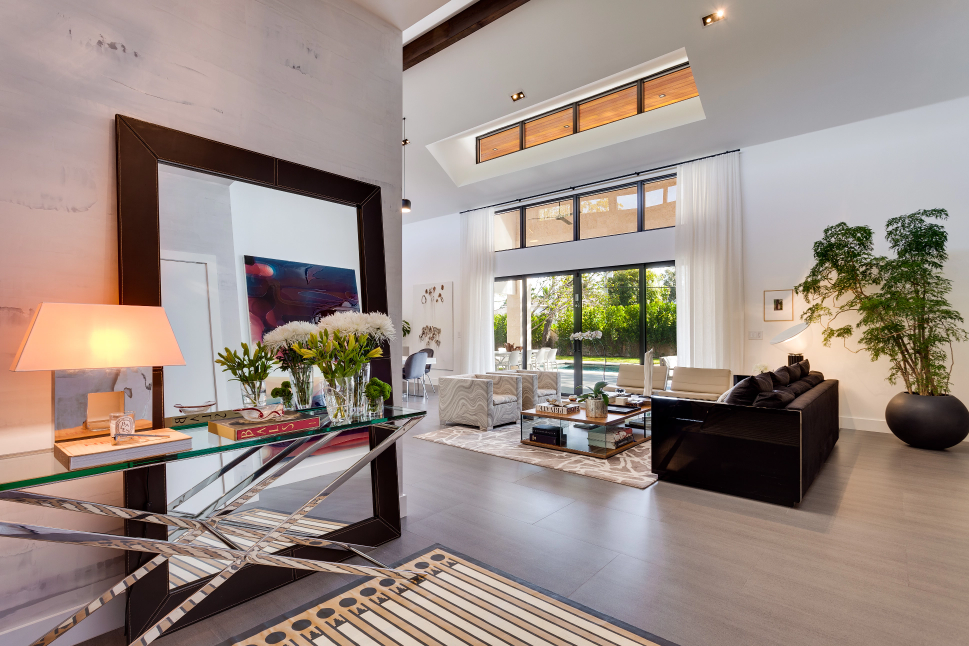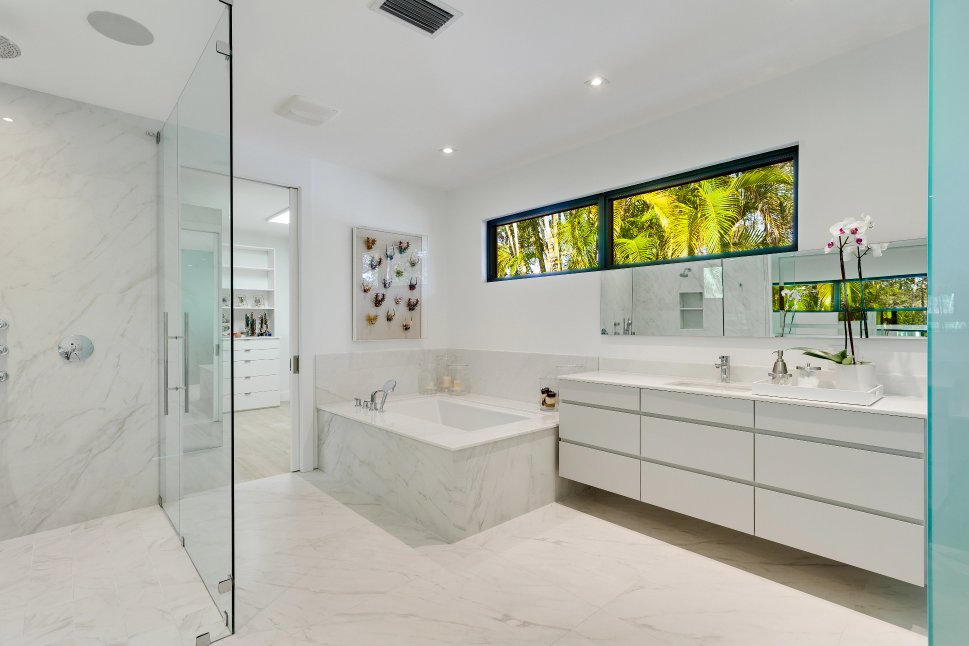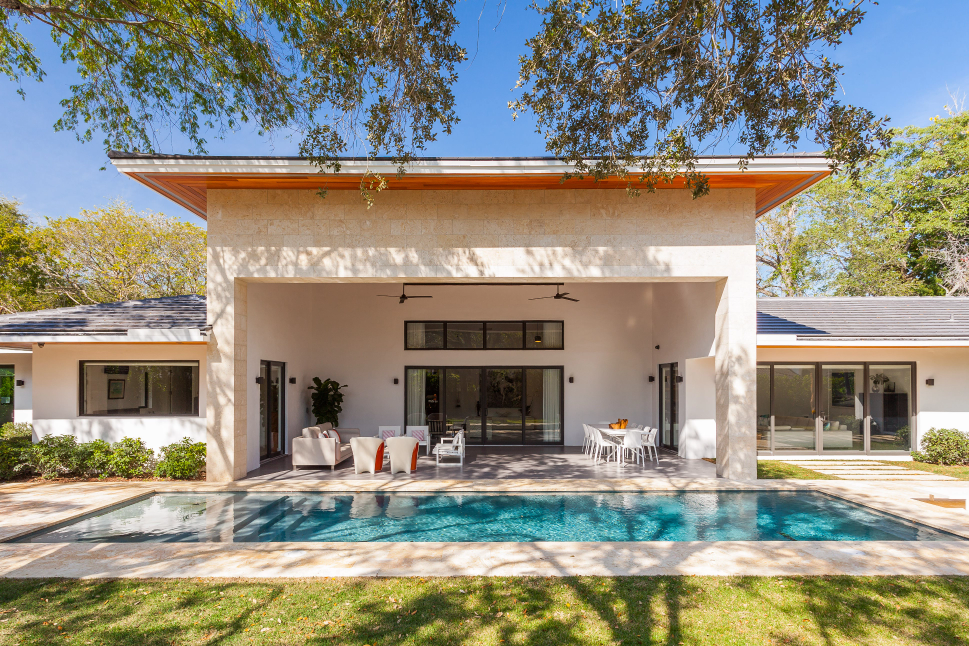 A complete renovation and addition to a 1990s property on a large plot for a new family who required more space.
The client a Miami-based creative professional with two young children wanted to maximize the spaces and add a family room. The house had great potential, excellent bones, and wonderful natural light. The great room though generously proportioned needed space planning. The lot allowed for the house to be expanded from three to five bedrooms to suit the family.
The client had an existing collection of furniture and contemporary art. The studio was asked to reimagine and taken full advantage indoors and out with better use of the garden.
The palette was guided by client's desire for a practical and calming home.
Assure combined their signature white lace paint with durable dark porcelain floors. Because of the amount of natural light and the ceiling height the new floors do not darken the space. They add interest and ground the interior.
Assure opened the rooms and took advantage of the windows and high ceilings to bring in brightness.
The original master bedroom became a family room. Two existing bedrooms became children's bedrooms. The studio added two small bedrooms which are used as a home office and guest bedroom.
Finally, a new master suite part of the new construction included a well-planned layout to enjoy views to the garden and pool. The new master bathroom included a large shower, bathtub and two vanities plus two walk-in closets.
Outside the terrace was opened up and the façade covered in Dominican key stone to create more architectural interest and allow more light into the house. A new pool and a gazebo with an outdoor kitchen for entertaining create a more complete house for family living in the tropics.
Throughout the house the client's furniture which Assure had sourced for a previous home was integrated with minimal new additions.
The redesigned house and garden are perfectly integrated for a seamless indoor /outdoor lifestyle.