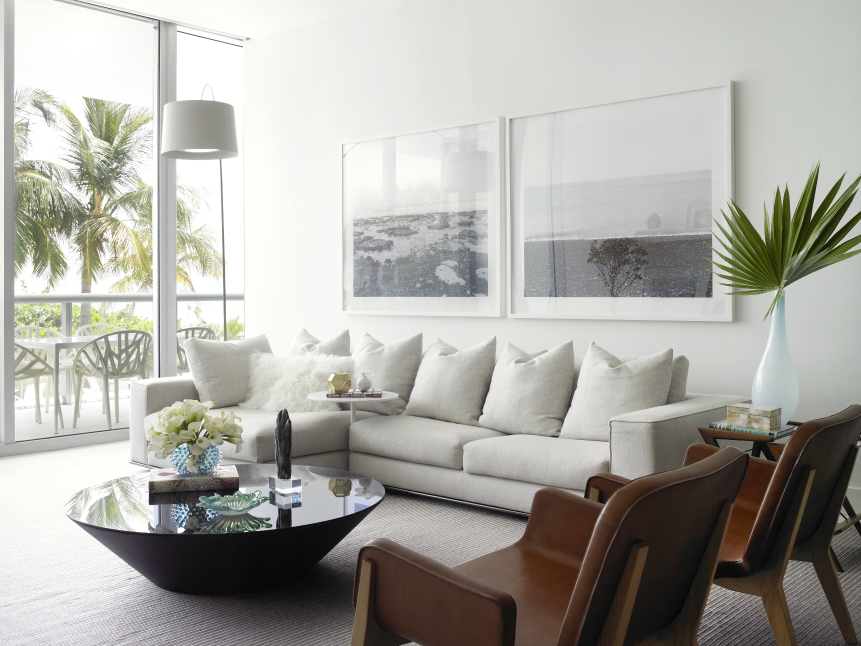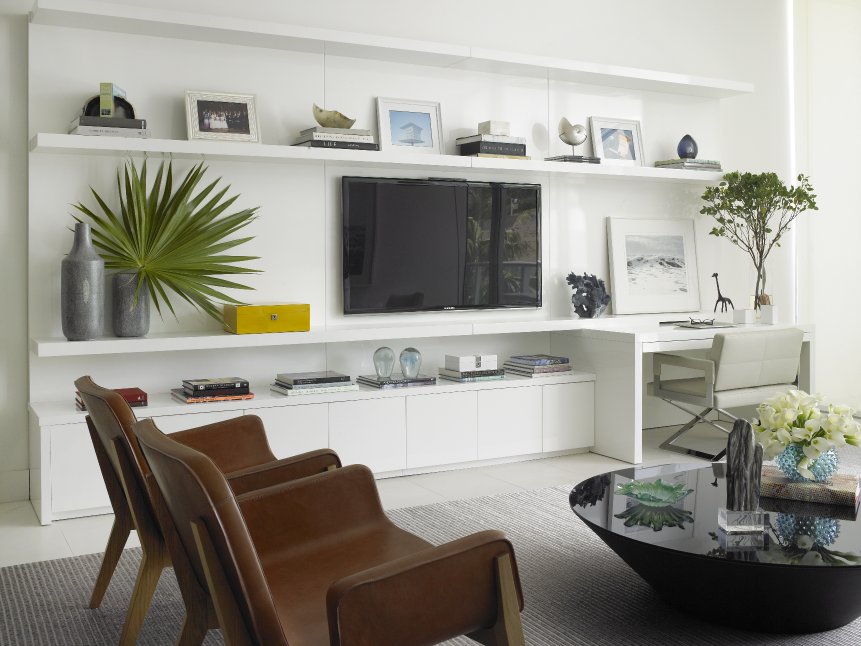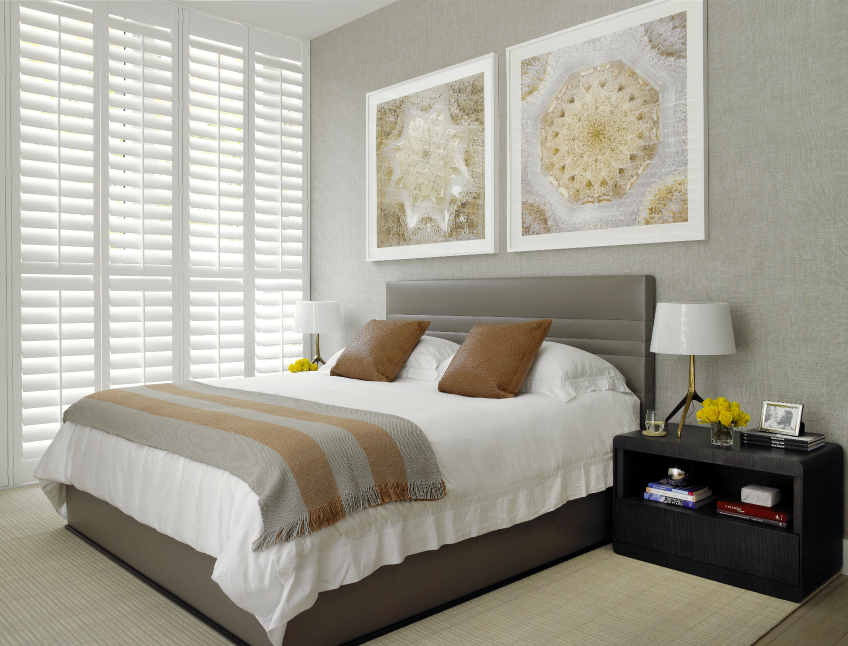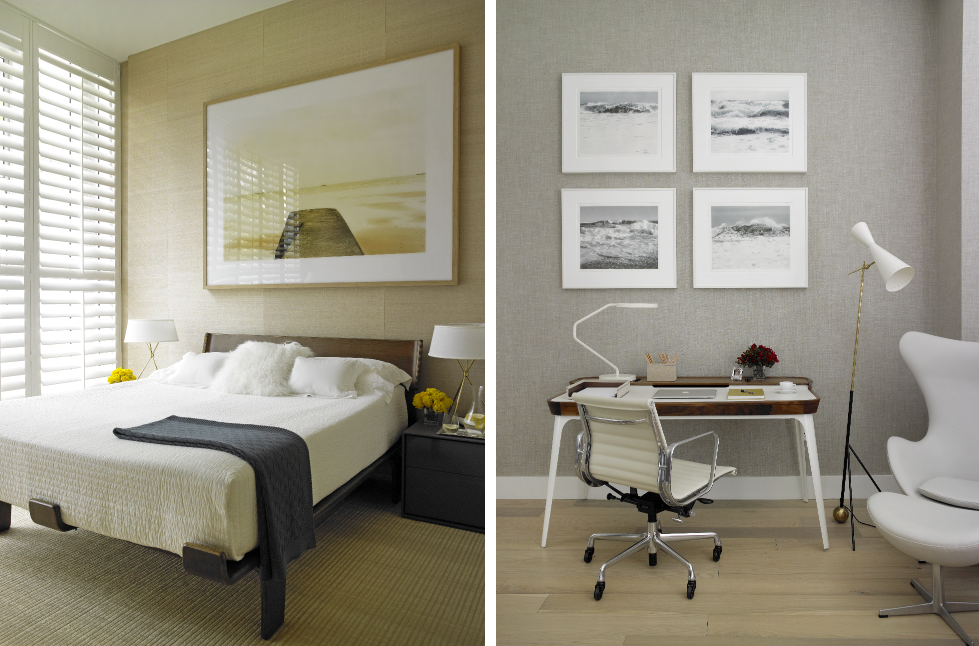 Decorating a three-bedroom designer ready holiday apartment for a couple with adult children.
The client wanted a stylish hassle-free holiday home to be used throughout the year by different generations of the family. The goal was to create an inviting, comfortable, modern interior with a serene vibe.
Assure started with a light and earthy palette paired with textured oatmeal linen, natural wood, saddle leather and accents in ocean blue bringing hints of the seaside indoors. Throughout the apartment Italian furniture introduces a contemporary element mixed with custom Assure pieces from the studio's collection.
In the entrance hall a live edge wood trunk is cantilevered on the raffia-covered wall. Natural materials are used throughout the apartment.
In the master bedroom walls covered in Belgian linen, Bahamian-style shutters and a custom Assure bed create a relaxed environment. Contemporary photography of European architecture adds interest to the clean spaces and natural oak floors are soft underfoot. There is home office in a corner of the bedroom for occasional work. Guest bedrooms receive a similar treatment.
Accessories in organic shapes balance the marble table and leather console. Photography by local artists connects the interior to its Miami setting. In the balcony modern furniture designed to withstand the elements, encourage outdoor entertaining. Enhancing the relaxed feel the chair design echoes the nearby palm trees.
The entire family looks forward to spending time in this apartment.