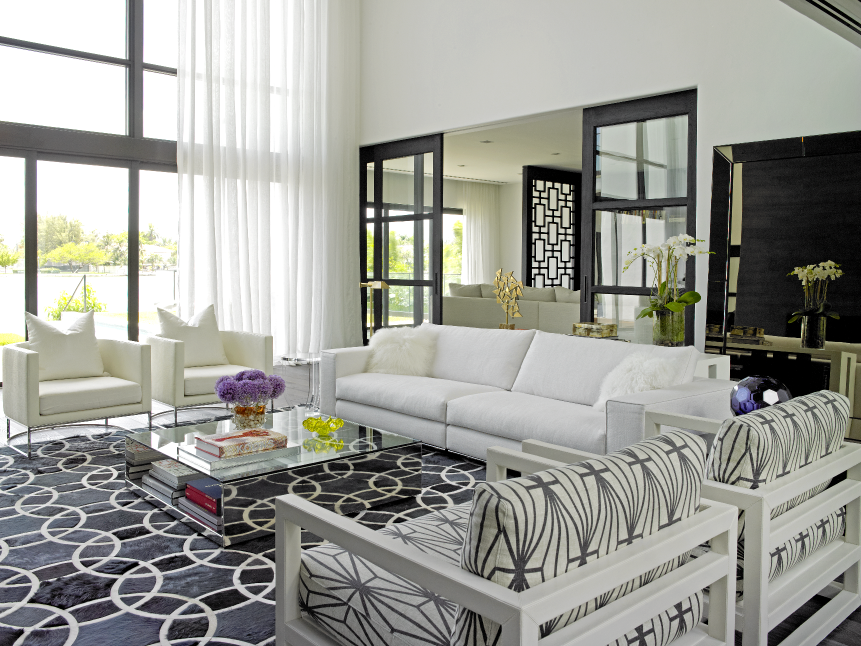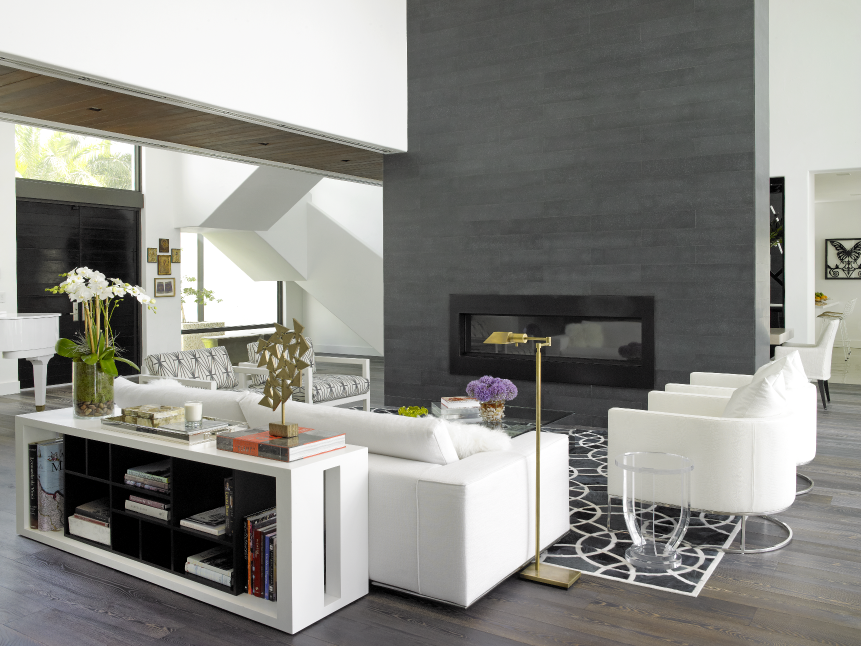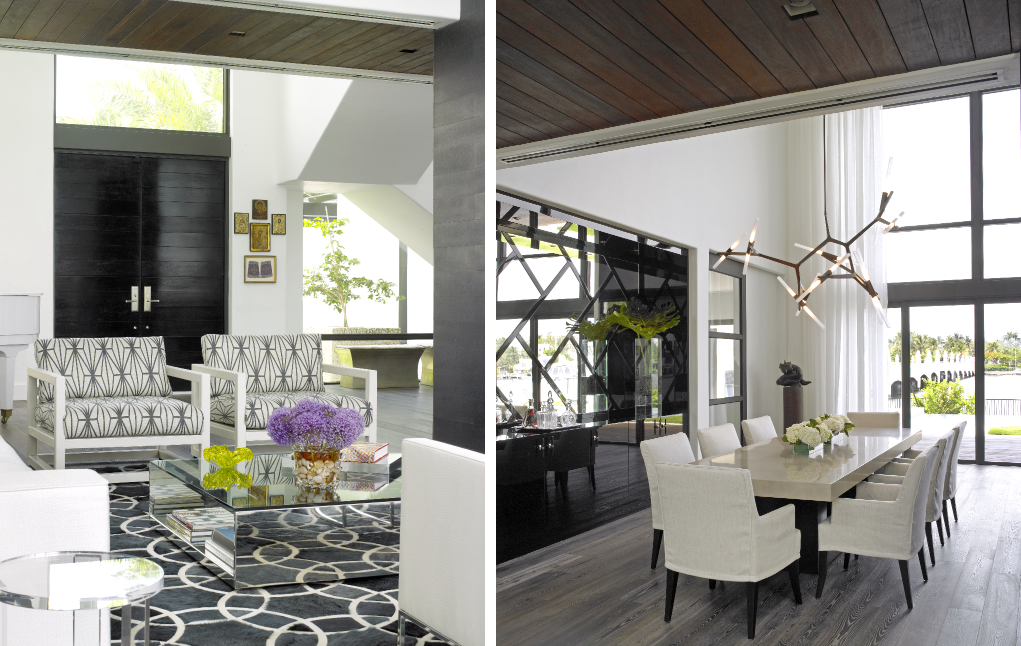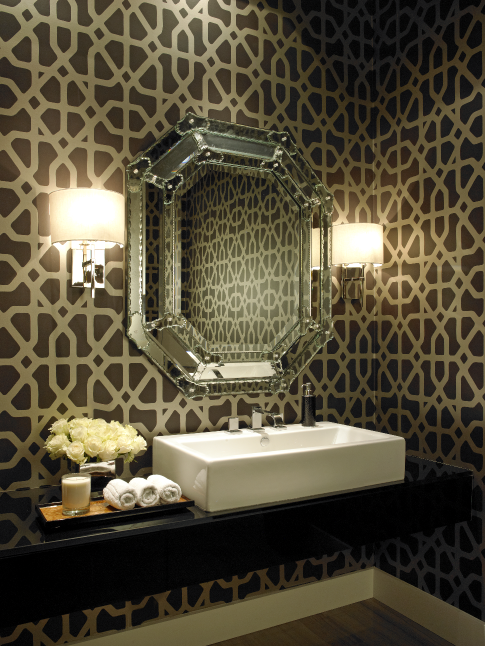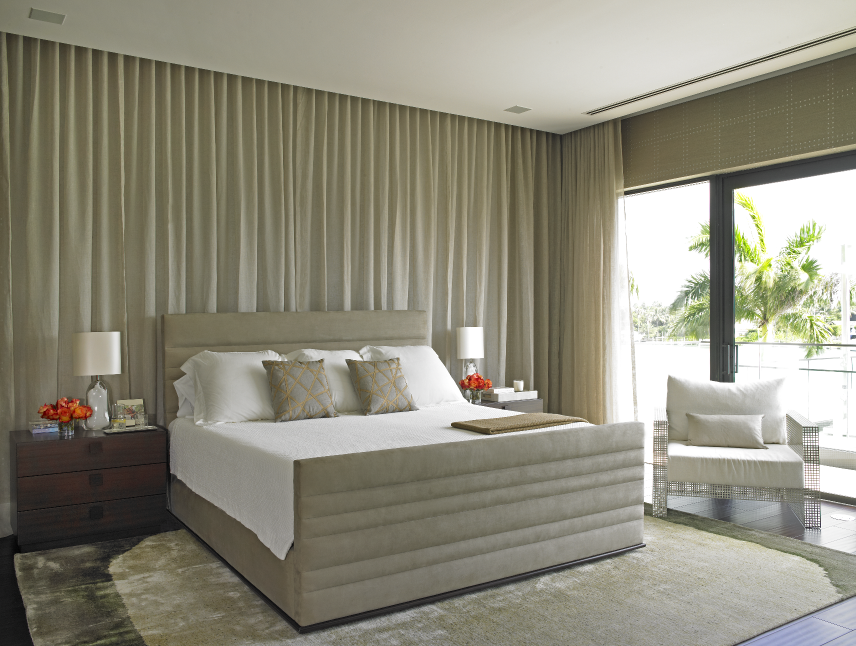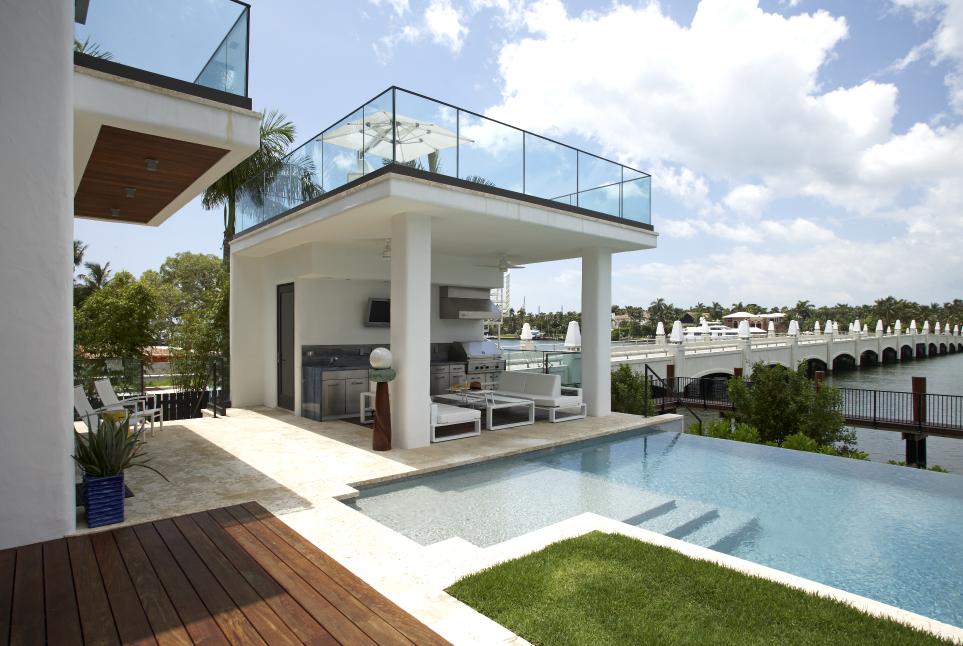 HIBISCUS ISLAND RESIDENCE
A family residence built from the ground up with Assure's input and direction for a young family. The mother of two children has become a repeat client and the studio has since designed three further properties for her.
The client wanted a comfortable light-filled home, incorporating timeless materials to create well-finished and polished interiors. She requested spaces that allowed for both casual entertaining and family life.
The studio was asked to incorporate the client's existing furniture and supplement with new pieces.
The Hibiscus Island project is a ground up build. Assure was involved from the development of the house's original concept partnering with Choeff, Levy & Fischman on space planning, material selection, kitchen design and custom cabinetry.
Assure's lighting design brings the outside in complemented by the natural light streaming through large glass windows throughout the house. The scale of the public spaces and the double-height ceiling of the contemporary architecture allowed for the incorporation of darker materials to create warmth, added contrast and texture. The wood floor is oak stained in a custom black finish and the fireplace is lava stone. In the dining area a custom-made cabinet in black lacquer and mirror reflect light and inject subtle glamour.
In contrast the private master bedroom feels cozy and cocooning. The bedroom's hardwearing bamboo flooring complements the natural linen with silver hand-painted motifs behind the bed. The calming silk custom adds softness to the space. The signature Assure design bed was customized for the client.
Outside the living and dining areas, the terrace with floors in Brazilian IPE wood are framed by Dominican key stone. A gazebo with a built-in outdoor kitchen and seating has a spiral staircase that leads to a sunbathing terrace.
Assure created a refined home for the client and her family.