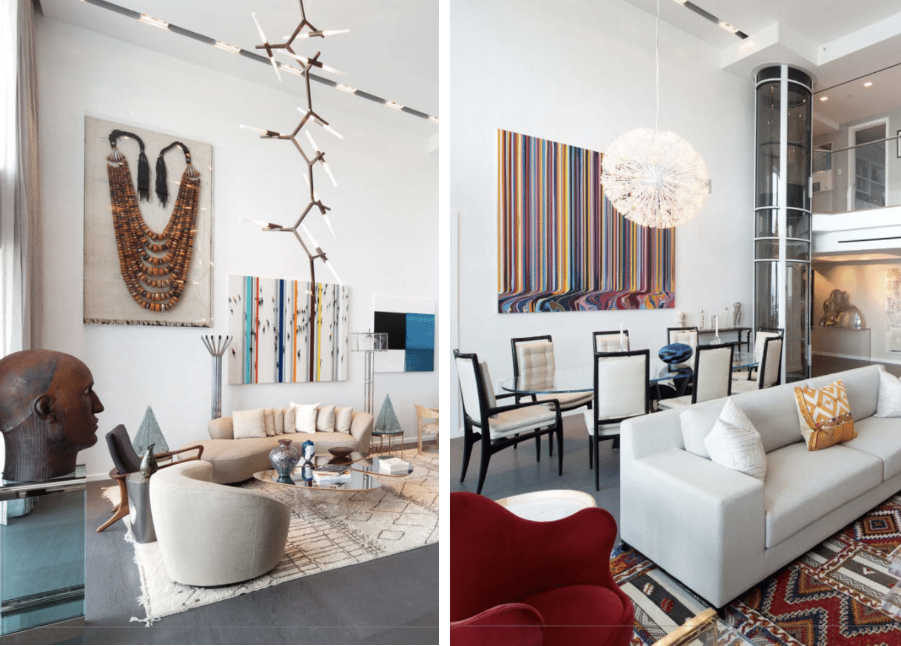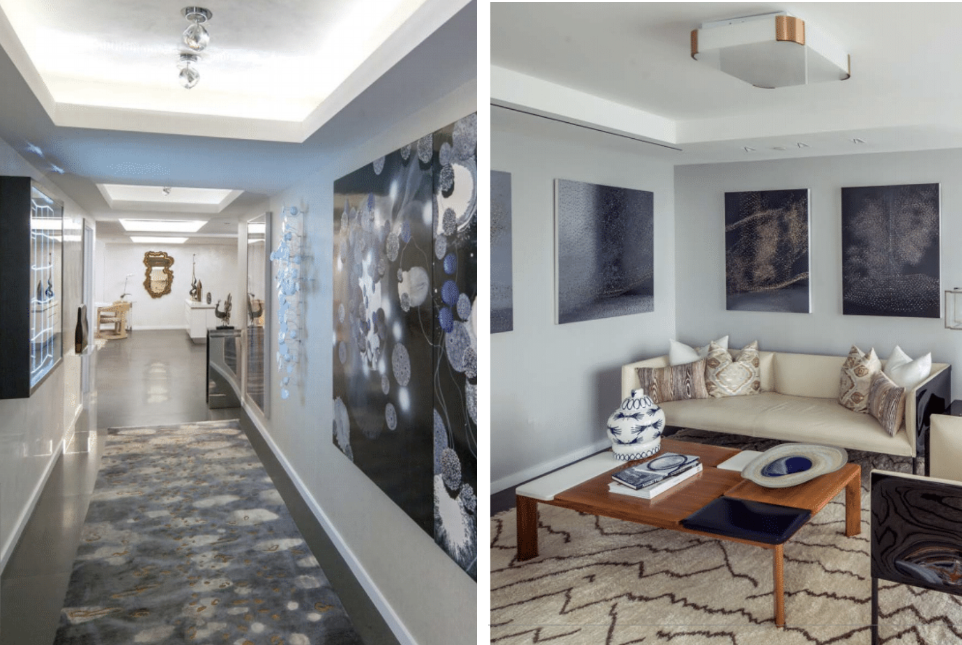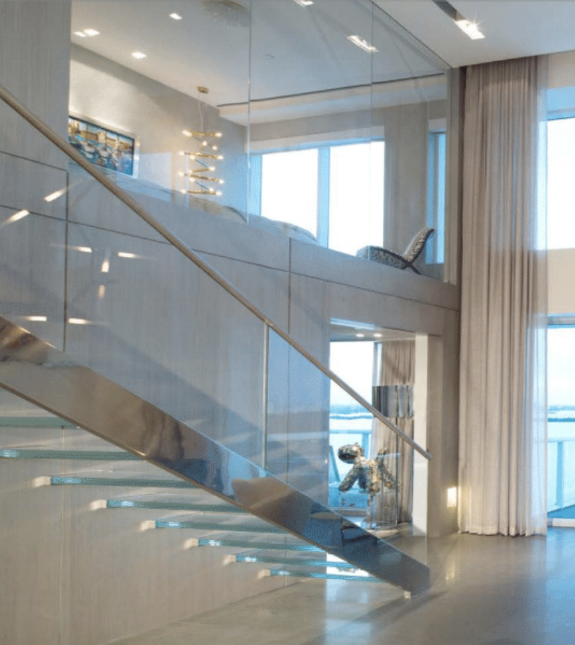 Combining two penthouses to create a grand spacious six-bedroom apartment for a globe-trotting art collector owner.
The client wished to create a substantial apartment for herself and the family from across the US who visit seasonally with room for her art collection and important contemporary design. Assure was asked to combine the two spaces and add a dramatic glass staircase.
The studio's main challenge was to combine the two separate apartments into a rational and functional space plan. The structural demising wall was removed to create a long gallery which is the heart of the new penthouse. The two large living rooms were retained and redesigned for formal entertaining and family life.
A cantilevered fired glass and steel staircase which appears to float was inserted into the formal living room creating a dramatic focal point leading to the second-floor gallery and bedrooms.
Assure oversaw the collection's hang to create interesting juxtapositions and dramatic visual conversation via the well-considered placement of the client's works of art which now looks fresh. The custom-made chandelier visually ties the double height ceiling to the living room below.
The client is passionate about her collection and Assure has designed a space for her needs and enjoyment.