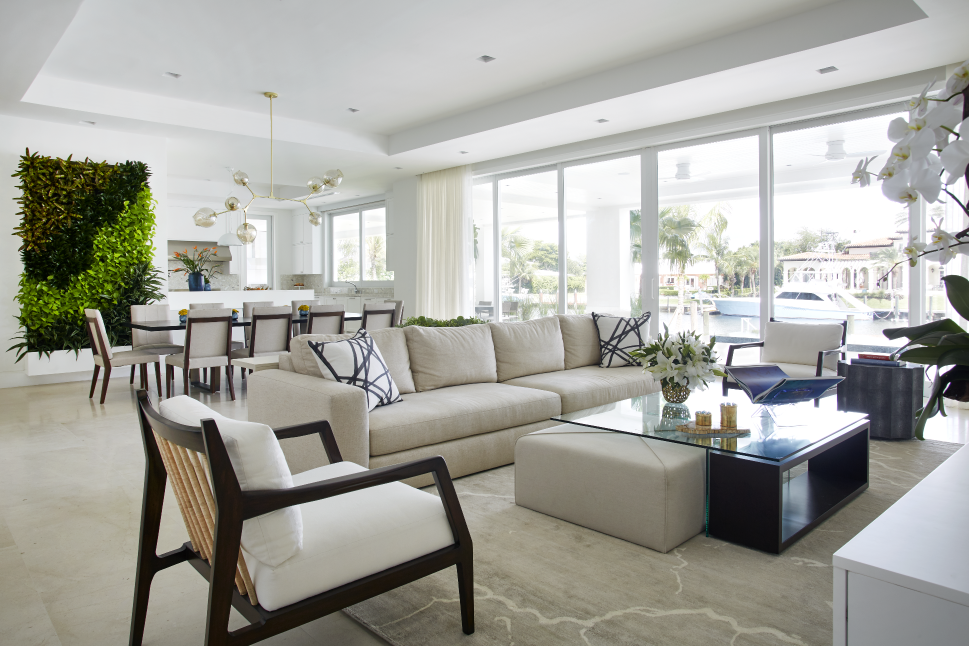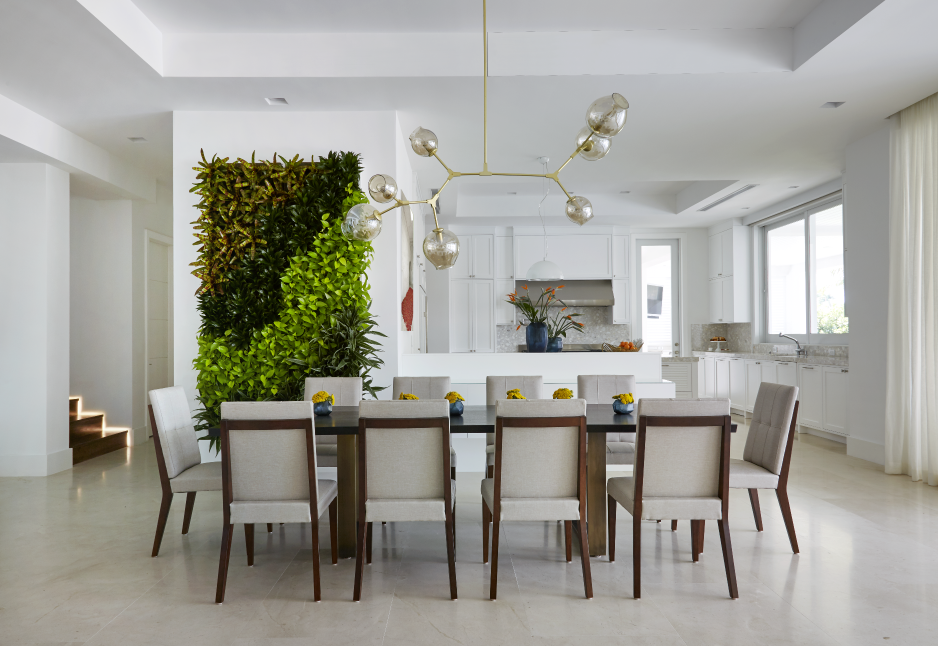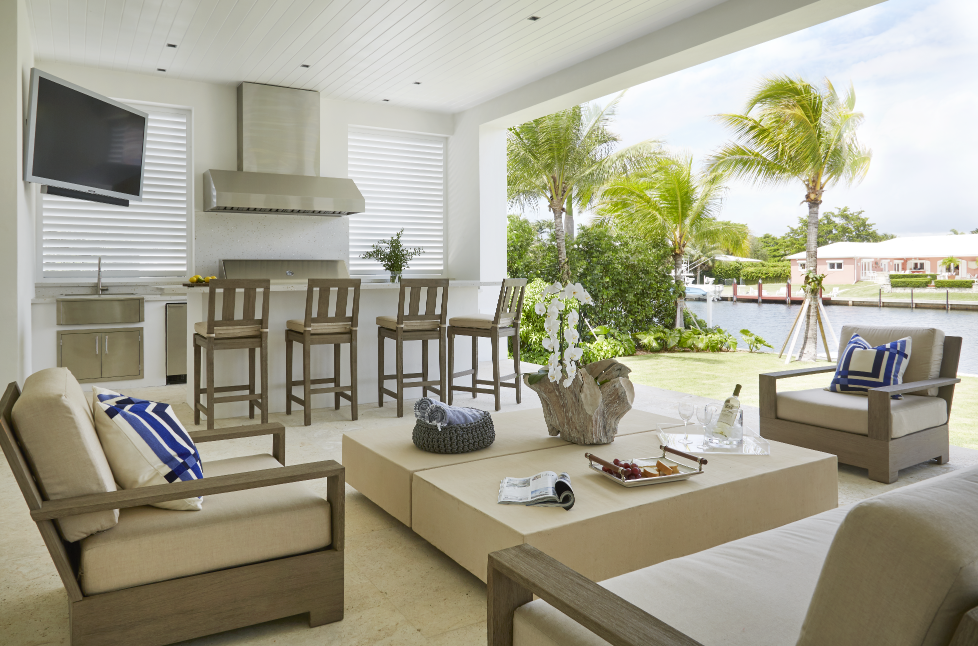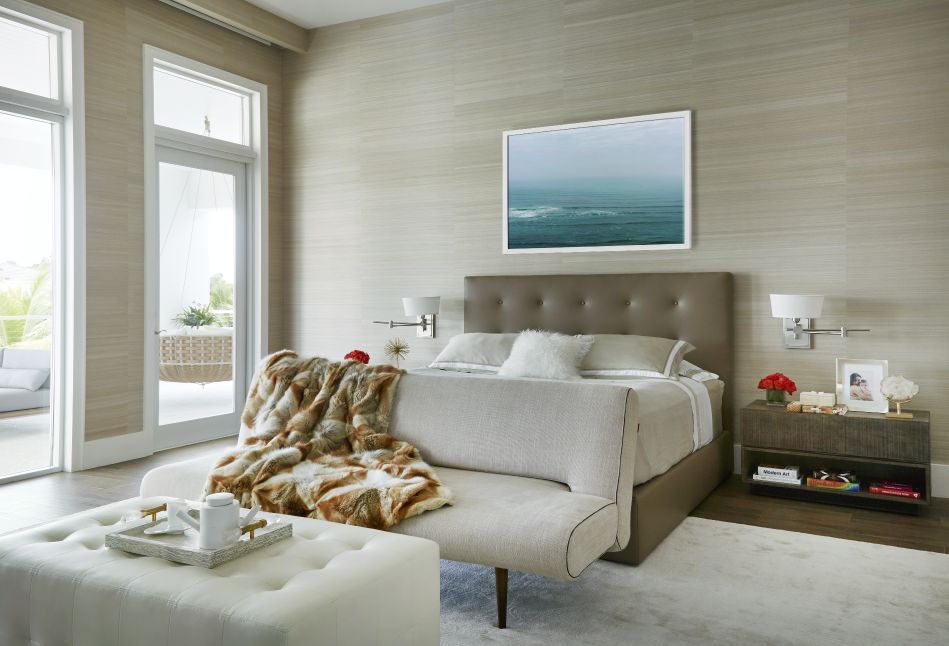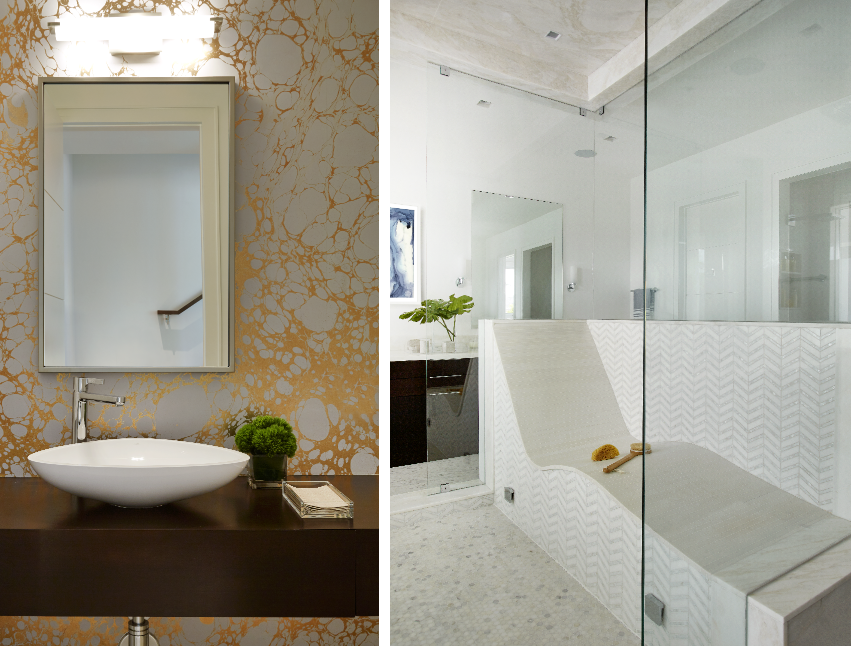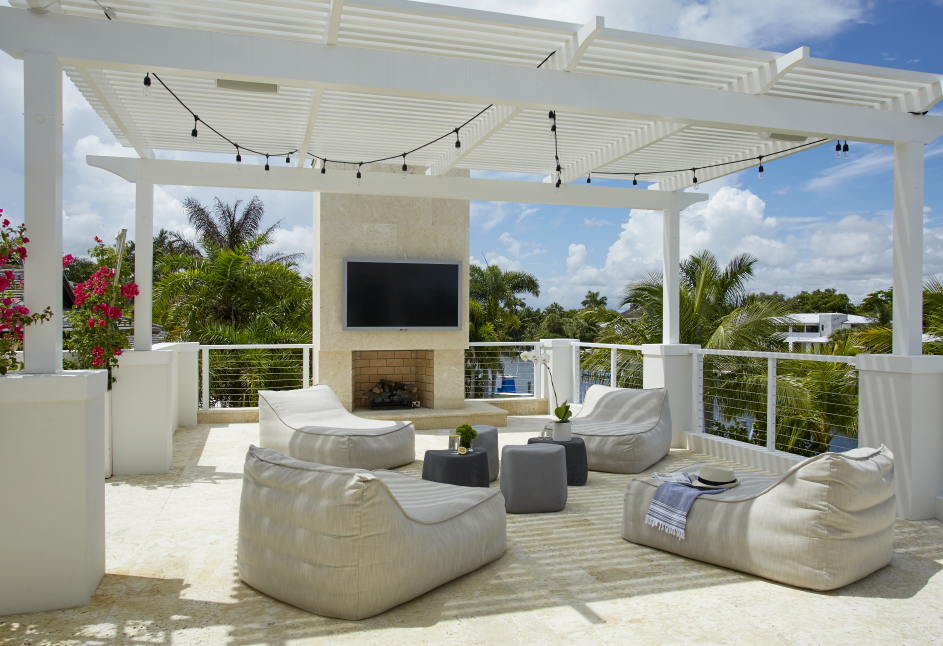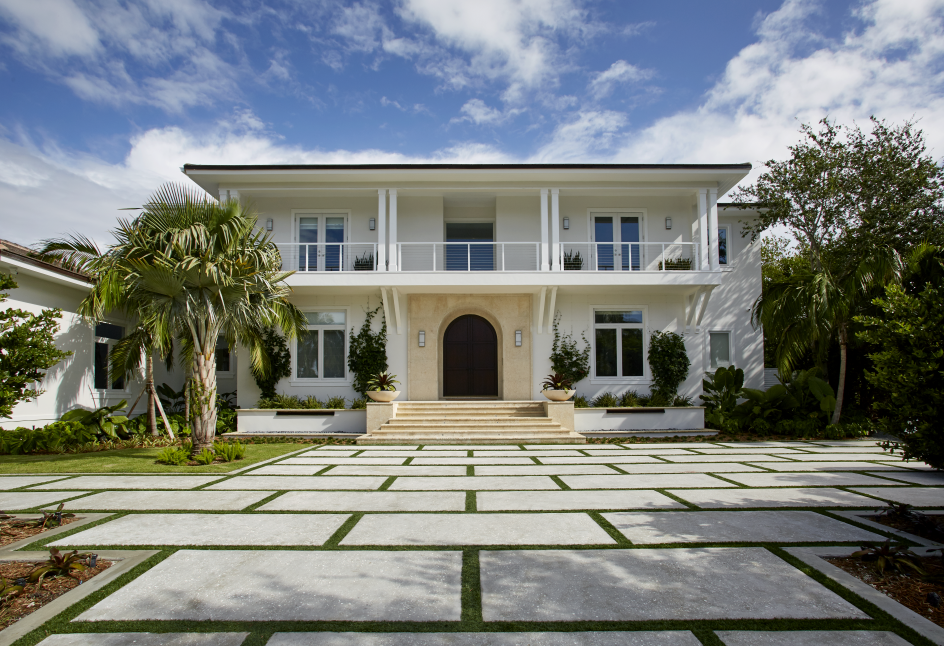 CORAL GABLES WATERWAY RESIDENCE
Ground up new build for a young family with two children in collaboration with Cad Studio Architecture. As part of the team from the project's inception Assure oversaw the space planning, lighting, and selection of all the materials and finishes as well as the bathroom, laundry and kitchen design.
The clients wanted a functional home, suitable for occasional entertaining in addition to a home office for the entrepreneurial former major league baseball player husband. As is often the case with Assure this project came to the studio via a reference from existing clients.
Assure started with a subtle palette of soothing earth tones enhanced with clean looking Italian Sabbia marble and the added warmth of natural walnut used in the staircase and throughout the second floor.
In the master bedroom, walls in raffia wallcovering and plush rugs invite a holiday vibe. The clients did not want curtains so that they could enjoy the clear light and view. Discreet hidden electric blinds provide privacy at night.
Most interior spaces overlook the canal and the large terraces seamlessly blend with the rooms of the house.
There is an outdoor kitchen on the ground floor for the clients to use themselves. A private outdoor fireplace by the master bedroom doubles as an outdoor family room with a TV and lounge chairs in durable materials that withstand the Florida weather.
This modern house was created for the enjoyment of the tropical setting and comfort of the family.